Current Researchers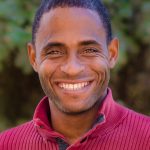 Percival Matthews
Lab Principal Investigator
http://edpsych.education.wisc.edu/people/faculty-staff/percival-matthews
Curriculum Vitae: Percival Matthews cv
My research program is organized around two primary goals: 1) to understand some basic underpinnings of human mathematical cognition, and 2) to find ways to leverage this understanding into effective educational techniques that can be used to impact the life chances of everyday people. My research has spanned all stages of development and has included work both in K-12 schools and in the laboratory. Currently, my largest projects involve
exploring how basic perceptual abilities that all humans come with can help anchor understanding of fractions concepts and
investing how we can improve children's understanding of the equal sign, a type of knowledge that is an important entry point for algebraic thinking.
When I'm not in research mode, I enjoy hanging out with my wife and two daughters, experiencing new foods, working out, and reveling in the music of the '70s (which I feel set the high water mark for popular music).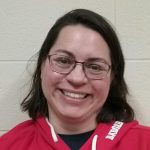 Allison Monday
Lab Manager
Allison joined the MELD lab in Fall 2018 after leaving a 20-year career in Elementary Education. She spent 10 years as a classroom teacher before shifting to an interventionist role as a Title 1 Reading and Math teacher. Allison is interested in getting to know how students think about and see themselves as Mathematicians. She enjoys baking and tackling cooking projects with her husband, much to their two teenage boys delight!
Graduate Assistants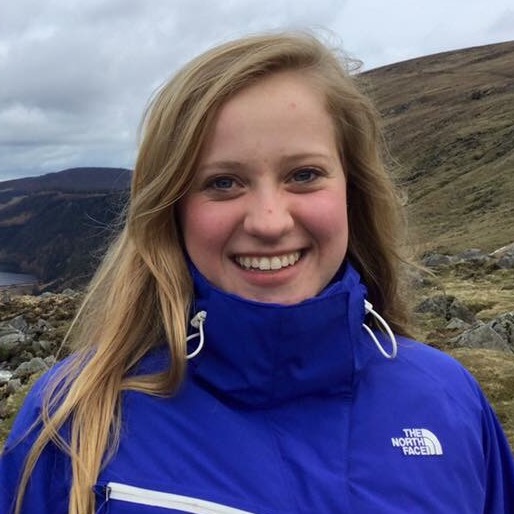 Alexandria Viegut
Graduate Assistant
Alex is a second-year graduate student in the MELD Lab. She is interested in the role of visual representations (number lines, gestures, diagrams, etc.) in children's math thinking and learning. Before coming to UW-Madison, she earned a B.A. in Psychology from the University of Notre Dame, where she investigated how preschool-aged children learn to count and develop an understanding of number. She hopes to develop collaborations with schools, teachers, and parents to promote children's math development. In her free time, Alex loves to enjoy nature, play piano, and explore the city of Madison.
Research Interests: I am interested in children's mathematical development in classroom and independent educational settings. Currently, I am working on training programs that could help children employ their nonsymbolic perceptual processing abilities to support their understanding of mathematical symbols like fractions. I am always happy to talk about numerical development and math education if you are interested: aviegut@wisc.edu.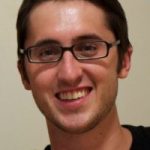 John Binzak
Graduate Assistant
John began studying neuroscience and human development as a UW-Madison undergraduate student, and received a B.S. in Neurobiology and Psychology. He is very excited to be back to continue his research as a graduate student in Educational Psychology. After graduating in 2010, John decided to focus his attention on how the field of neuroscience could inform and learn from the practice of education. While completing his M.Ed. in Mind, Brain, & Education at the Harvard Graduate School of Education, John studied child cognitive development and worked at CAST (Center for Applied Special Technology) on teams developing digital media for Education. Most recent, he worked at Northwestern University as a project coordinator managing fMRI research studies on the neural development of dyscalculia and dyslexia in children. John looks forward to exploring the role of instructional design in the neural development of math abilities.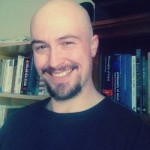 Ron Hopkins
Graduate Assistant
Ron is a second-year graduate student in the Human Development area of Educational Psychology. He earned his M.A. in Psychology from the University of West Georgia where he studied the philosophical and theoretical foundations of mathematical cognition. He is primarily interested in studying metacognition and the distinctions between conceptual knowledge and procedural knowledge. He hopes to develop measurements of math knowledge that provide a more detailed and nuanced description of adult understanding of fractions. When not in the lab or in the library, Ron can typically be found at one of the many dog parks in Madison trying to teach his Keeshond puppy Buddy how to catch a Frisbee.
Research Interests: My research interests are in the areas of epistemic cognition and adaptive rationality in the context of math and science learning. I am interested in how learners' beliefs about the nature(s) of knowledge and learning influence various aspects of learning, motivation, and academic performance. My research in the MELD lab primarily focuses on individual differences in beliefs about math knowledge and how these differences influence adult learners' math proficiency and problem-solving strategy adaptation.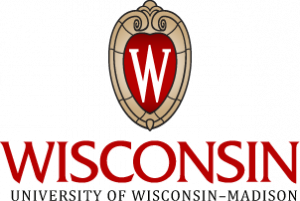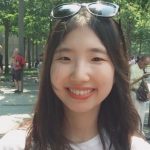 Yunji Park
Graduate Assistant
Yunji is a third-year graduate student in the department of Educational Psychology. She is in the field of educational neuroscience. Before she came to UW-Madison, Yunji majored in Physics and Psychology in her undergraduate years and got a Master in Cognitive Science in South Korea. Working in the Cognitive Neuroscience Lab, she was involved in the various projects studying the development of numerical cognition. Yunji specifically investigated the representation of magnitude and how it relates to mathematical achievement over the course of the development. 
Research Interests: I'm interested in young learners and their brain development in the context of math education. I'm also interested in kids' structural and functional brain changes shaped by educational experience! My current project focuses on the development of nonsymbolic ratio discrimination and its relationship with math competence (behavioral), children's neural representations for nonsymbolic and symbolic fractions and how the representation changes over the course of development using fMRI, and exploring white matter tracts that are related with fractional knowledge using DTI.  If you are interested in my work and want to know more, please visit my personal web page ( yjellepark.github.io/yunji) or contact me (ypark246@wisc.edu).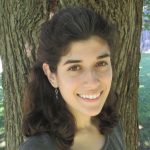 Emma Lazaroff
Graduate Assistant
Emma is a third-year graduate student in the Human Development program in the Department of Educational Psychology. Before coming to UW-Madison, she received her B.A. in Psychology from Quinnipiac University and was a lab manager at Boston College, where she researched the development of numerical cognition.
Research Interests: I am interested in how children use cognitive supports such as inquiry and analogy to learn about science and mathematics, as well as how they generalize this knowledge to increasingly complex concepts. In particular, I am interested in determining how these concepts can be organized to help children most effectively retain information.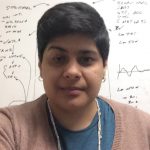 Priya Kalra
Graduate Assistant
Priya is a researcher interested in cognitive science and education. She attended U.C. Berkeley and majored in Cognitive Science, then earned an M.Sc. in Functional Neuroimaging from Brunel University, before completing her doctorate in Human Development and Education from Harvard Graduate School of Education.
Research Interests: An important theme in my research is the contrast (or apparent contrast) between effortful, learned, often symbolic processes (such as phonetic decoding, second language acquisition, and arithmetic) and automatic, intuitive processes (such as sight-word recognition, first language acquisition, and processing non-symbolic quantities).  I am also interested in how people acquire and represent abstract and relational concepts.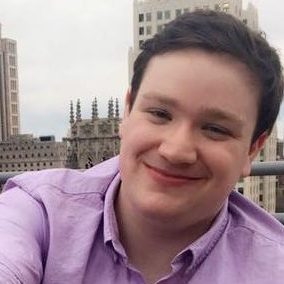 Brian Chervitz
Graduate Assistant
Brian is a first-year Master's student in the Curriculum & Instruction department. Before coming to Madison, he received a B.S.Ed. in Secondary Education and a B.A. in Political Science from the University of Missouri-Columbia. There he focused on anti-oppressive and anti-racist pedagogies while training to become a certified 9-12 social studies teacher in Missouri. His present research interests include learning theories, systems of reasoning, curriculum reconceptualization, and queer epistemologies. After earning his M.S. in Curriculum Studies, he hopes to become a full-time teacher for the first time wherever he and his partner land after graduation. In his free time, Brian likes to practice new languages (currently Norwegian!), listen to music, and spend time with friends, preferably exploring somewhere in the city they have never been!
Undergraduate Research Assistants
Sai Xi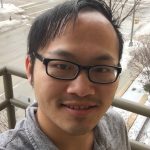 ong
Undergraduate Research Assistant
Sai is a junior, majoring in Psychology and is on the Pre-Med track. He was born in Thailand but grew up in Milwaukee, WI. Sai has been working in the MELD lab since his freshman year. He is interested in going to medical school to study psychiatry after completing his B.A. in Psychology. Sai likes to cook and read, and likes the quote: "To live is to learn and to learn is to live."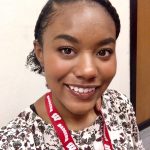 Nya Pottinger
Undergraduate Research Assistant
Nya is a freshman from Miami, FL and it is her first year in the MELD lab. She plans on majoring in psychology, with a focus on the cognitive sector. Nya hopes to attend graduate school to become a clinical neuropsychologist. She would like to have an internship in Canada or South Korea after graduating from UW-Madison. In her free time, Nya likes to play video games, go on Netflix, and learn languages.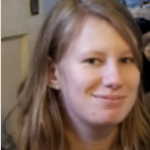 Persephone Valentine
Undergraduate Research Assistant
Persephone is a sophomore from Minneapolis, MN. This is her second semester at UW Madison and her first semester working with the MELD lab. At the moment, she is looking into other majors to pair with her current Chinese major. In her free time, Persephone enjoys listening to music and practicing it as well.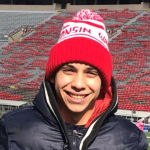 Italo Paz-Cuervo
Undergraduate Research Assistant
Italo is a first-year undergraduate student at UW-Madison, who grew up in Miami, FL. He is a Posse Scholar and is pursing a degree in Civil Engineering with a certificate in Finance. Italo plans to obtain his masters in Civil Engineering and work in real estate in the near future. In his free time, Italo enjoys watching sports, going to the gym, and learning about the stock market.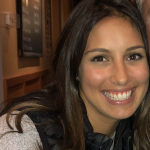 Gianna Frale
Undergraduate Research Assistant
Gianna is a sophomore from Itasca, IL. This is her first year working in the MELD lab. Gianna is planning on majoring in Elementary Education with a Specialized Mathematics minor. She loves working with children, as she has nannied, tutored, and worked at a childcare day camp all at some point within the past six years. With her passion for mathematics and working with children, Gianna hopes to become a middle-school teacher. Working in the MELD lab will allow her to gain experience relevant to her career goals. Outside of school, Gianna is a part of Alpha Phi, loves to play and watch sports, and enjoys cooking.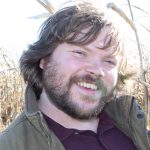 John William Washa
Undergraduate Research Assistant
John William Washa, a Madison native, is an undergraduate psychology major with interests in clinical, counseling, and educational psychology. He plans to pursue a graduate degree in counseling with a minor in educational psychology. John is interested in how people learn, both perceptually and conceptually. He is further interested in how learning intersects with people's identities and lived experiences, and how this influences their learning outcomes. He has experience doing research on psychosis spectrum disorders, color cognition and perception, and hydrological sciences. John enjoys working with children, Brazilian Jiu-Jitsu, exploring nature, music, cooking, and playing with his new baby girl named Irie.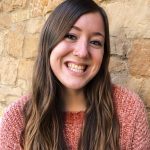 Sophie Diers
Undergraduate Research Assistant
Sophie is a junior in her second semester of the Dual Certification Middle Childhood-Early Adolescence/Special Education program. She hopes to teach an inclusive class of third graders in the future! This is her third semester working in the MELD lab. Sophie loves working in the lab because she is able to dive deeper into educational research to understand how children learn. She believes this will make her a more knowledgeable and successful teacher. In her free time, Sophie loves to watch movies, read books (mainly about education), spend time outdoors, travel, and hang out with lots of kids!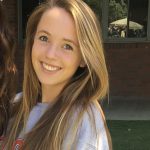 Lucy Shoemaker
Undergraduate Research Assistant
Lucy is a sophomore from Coronado, CA and it is her second semester in the MELD lab. She intends to major in mechanical engineering along with a certificate in studio art. After completing her undergraduate, she plans to take a gap year before completing graduate school. In her free time, Lucy enjoys working out, drawing and listening to music.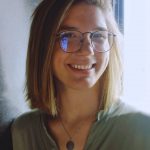 Catherine Abitz
Undergraduate Research Assistant
Catherine "Caty" Abitz is originally from Madison, WI and is in her first semester in the MELD Lab. She is a sophomore and is planning on getting her degree in Elementary Education, with hopes to either minor in math, or complete a certification in ESL instruction with the aspiration to teach middle school. She spent last spring semester as an RA working with mathematics cognition, understanding the effects of concreteness instruction on being successful in math. She hopes to improve the relationship between educational psychology research and teaching, by taking the knowledge she has about mathematics cognition and applying it to her work in classrooms in practical and real ways. In her free time she loves marching in the UW band (trombone), and enjoys spending time with her brother and other extended family in Colorado.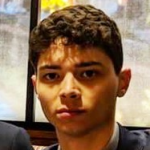 Joao Catao
Undergraduate Research Assistant
Joao is a sophomore originally from Sao Paulo, Brazil. He started working in the MELD lab during his freshman year as an Undergraduate Research Scholar. Joao is majoring in Computer Science with a focus on software development. He also enjoys studying math and psychology. During his free time, Joao enjoys exercising and listening to music.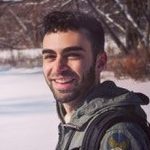 Robert Quintana
Research Assistant
Robert graduated from Gustavus Adolphus College where he earned a B.A. in Psychology. After graduation, Robert worked at an alternative school, where he served as a teaching assistant in a classroom for children with emotional/behavior difficulties. He also worked a Behavioral Technician at Wisconsin's Early Autism Program and as a math tutor for Schools of Hope in the MMSD school district. Robert is interested in how the development of specific cognitive abilities influence intermediate and advanced mathematical competencies. He hopes this research will contribute towards interventions that may help at-risk children succeed in their formal mathematics. In his downtime, he likes to spend his time managing his clothing business, taking long walks in areas with vegetation, and creating YouTube videos.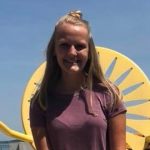 Valerie Buroker
Undergraduate Research Assistant
Valerie is a freshman from Viroqua, WI and this is her first year in the MELD Lab. She intends to double major in neurobiology and psychology, with hopes to become a child psychiatrist. She is interested in the MELD lab because she wants to learn more about the brain and how it works, specifically in children. In her free time, Valerie enjoys camping, hiking, and spending time with friends and family.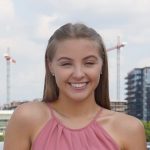 Gemma Kirk
Undergraduate Research Assistant
Gemma is a freshman at UW- Madison, majoring in Psychology. This will be her first year working as a research assistant in the MELD lab. After obtaining her undergraduate degree, she intends to enroll in a graduate program and earn a Ph.D. in Psychology, with hopes of one day becoming a child developmental psychologist. Gemma is from St. Paul, MN and likes to play soccer, travel, and watch the Great British Baking Show! Gemma's favorite place she has traveled is England as the majority of her family lives there.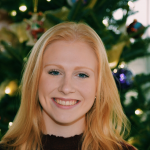 Sarah Cable
Undergraduate Research Assistant
Sarah is a Freshman from Hudson, WI. This is her first year in the MELD lab. She is double majoring in Biology and Psychology with a hope of pursuing a career in Pediatric Medical Research. She has one younger brother and six younger cousins which sparked her love for working with and taking care of children. She pursues that love of working with children as a camp counselor. When Sarah has free time, she enjoys playing piano, playing basketball, and spending time outdoors. 
Lab Alumni
This is an accordion element with a series of buttons that open and close related content panels.
Expand for MELD alumni
Lydia Ahn
Jodi Allison
Joe Anistranski 
Grace Backes
Madison Berg
Aila Bretl
Robyn Breunig  
Brian Brito
Ashley Carfagno
Kristina Fassbender
Catherine Finedore
Maggie Gannon
Mary Gannon
Anna Grassman
Dana Grindall
Emily Holt
Matt Konz
Carol Koshick 
Kimberly Lense
Alex Lindstrom 
Bridget Manion
Rui Meng
Erin Nguyen
Soren Paape
Jessica Poh
Cady Roedl
Ally Romanov
Raeleah Schaeffer 
Jessica Sullivan  
Alex Wehrle     
Carol Williams
Sara Wright              
Ryan Ziols.