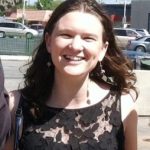 Courtney Hall
Quantitative Methods
Background
Before coming to UW – Madison, I received my Bachelor's degree from Brown University in math and public policy and my Master's degree from Brown in urban education policy. Along the way, I worked in a variety of education policy-related positions at the RI state government, as well as at a non-profit that focused on making data accessible to policy makers. I was particularly interested in the communication bridge (or lack thereof) between policy makers and researchers. Since I also had a strong interest in math and statistics, I decided that the best way that I could impact education policy was by studying quantitative methodology and by helping others to conduct high quality quantitative research.
Elizabeth Toomarian
Human Development
Background
I graduated from UC San Diego in 2011 with a B.S. in Cognitive Science (specializing in Neuroscience). I then conducted research full-time for two years as a lab assistant in the Developmental Neuroimaging Lab at UCSD, where we investigated the neural correlates and developmental trajectories of face processing.
Stephanie D'Costa
School Psychology
Background
I received a BA in Human Development with a minor in Cross-cultural Language Development from California State University in Long Beach, CA.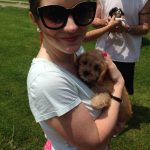 Libby Pier
Learning Sciences
Background
I grew up in Brookline, MA, about 10 minutes outside of Boston. I graduated Summa Cum Laude from Northwestern University's Medill School of Journalism in 2008. After graduation, I moved to Los Angeles, CA to teach 8th, 9th, and 10th grade English through the Teach For America program. While teaching, I earned my masters degree in urban education from Loyola Marymount University. I decided to return to graduate school in the fall of 2011 to join the Learning Sciences program in order to study how people learn, in order to better support teachers and improve student outcomes.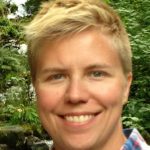 Amanda Evenstone
Learning Sciences
Background
I am a PhD student in Educational Psychology focusing on Learning Sciences. Previously and also at UW, I received my Master's in Environment and Resources studying student perceptions of environmentally responsible behavior and my Bachelors of Science in Biology, Psychology, and Women's Studies. In the past, I have worked on projects that focused on finding ways to foster engagement and small group work within large lecture introductory seminars. I've also taught interactive classes on environmental science, introductory biology, gender studies, non-profit leadership development, shared governance, grassroots organizing, prejudice and discrimination, and grant writing.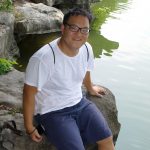 Vuong Dong
School Psychology
Background
I graduated with a BA in psychology from UW-Madison in 2011. I really had no idea what I wanted to do, so I volunteered in Vietnam, moved to Los Angeles, took jobs at daycares and YMCAs, before returning to Madison to start the Ed Psych program in 2013.